Meet the Skinny Bundles
What is a skinny bundle? Well, now you know – but you don't know which services are skinny bundles. Here are a few of the largest and most trusted skinny bundles on the market right now. Each of these services offers a free trial, so checking out one or two would be a good way to familiarize yourself with the world of skinny bundles.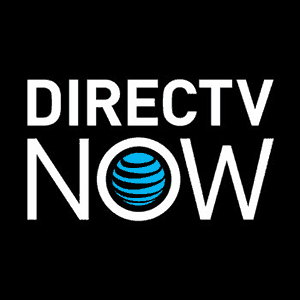 AT&T's version of the skinny bundle offers a selection of bundles that range from the smallest, "Live a Little" ($35 per month) on up to much less skinny options. You can read our review of DIRECTV NOW here, or you can check it out for yourself by taking a look at its week-long free trial offer – the link is below.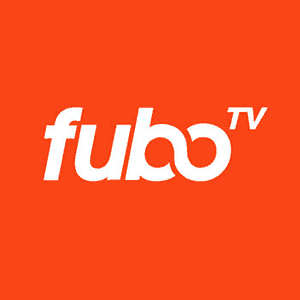 fuboTV started life as a soccer-specific streaming service before rebooting and re-launching as a more general-interest skinny bundle. Fans of some sports will still find that fuboTV has some advantages for them, but there's something for everyone in the service now. Read our review of fuboTV here, or check out the free trial below.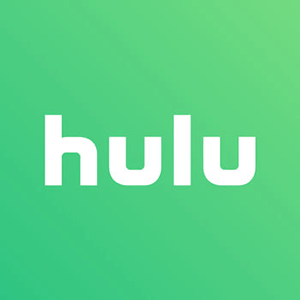 Streaming video on demand (SVOD) service Hulu also has a skinny bundle option. The appropriately named Hulu With Live TV costs $39.99 per month for its only skinny bundle option. You can learn more about Hulu with Live TV by reading our review here.
Try Hulu with Live TV for free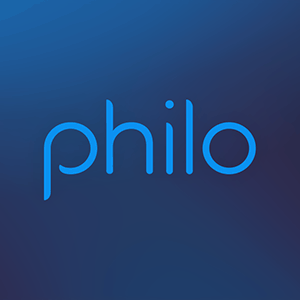 Philo's goal is to be the cheapest of the skinny bundles, and it's doing a pretty good job of it. Philo keeps the prices on its twin bundles down to just $16 per month and $20 per month, respectively. That's possible in part because of what Philo doesn't have: sports and local channels. By skipping those costly bits of skinny bundle fare, Philo is able to offer everything else at crazy competitive prices. If you don't need sports or local channels, Philo is a fantastic option.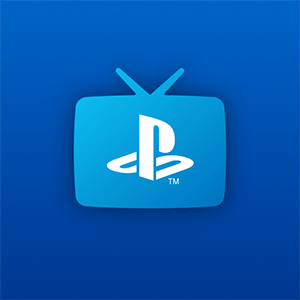 PlayStation Vue is available for all sorts of different platforms, including Roku and Fire TV devices, so don't let the name scare you off just because you're not a PlayStation owner. PlayStation Vue offers subscribers a choice of bundles that range from the $39.99 per month "Access" bundle up to much larger ones. PlayStation Vue offers a five-day free trial.
Sling TV got some attention in this article, because it was the first service to being to define live TV streaming services and answer that question in our title: what is a skinny bundle? In Sling TV's view, it's an a la carte bundle that you build yourself by starting with a base package (the $20-per-month Sling Orange or the $25-per-month Sling Blue) and then adding add-on bundles for $5 or more a pop. You can check out Sling TV for free for a week.
YouTube TV is Google's version of the skinny bundle. As of this writing, YouTube TV is still in the midst of a region-by-region rollout. But it's available in many areas already, and it's a very strong service that earned good marks in our YouTube TV review. YouTube TV costs $40 per month and includes a lot of great channels. You can check it out for free for a week by signing up for its free trial offer.
PHILO VS. SLING TV VS. DIRECTV NOW VS. YOUTUBE TV VS. HULU VS. PLAYSTATION VUE VS. FUBO TV: TOP 100 CHANNELS COMPARED
| | | | | | | | | |
| --- | --- | --- | --- | --- | --- | --- | --- | --- |
| Channel | Philo ($16) | Sling Orange ($25) | Sling Blue ($25) | DirecTV Now ($40) | YouTube TV ($40) | Hulu with Live TV ($40) | PS Vue ($45) | Fubo TV ($45) |
| Total channels: | 32 | 23 | 34 | 59 | 54 | 52 | 46 | 43 |
| | | | | | | | | |
| ABC | No | $ | No | Yes | Yes | Yes | Yes | No |
| CBS | No | No | No | Yes | Yes | Yes | Yes | Yes |
| Fox | No | No | Yes | Yes | Yes | Yes | Yes | Yes |
| NBC | No | No | Yes | Yes | Yes | Yes | Yes | Yes |
| | | | | | | | | |
| A&E | Yes | Yes | Yes | Yes | No | Yes | No | Yes |
| AMC | Yes | Yes | Yes | Yes | Yes | No | Yes | Yes |
| Animal Planet | Yes | No | No | Yes | No | No | Yes | No |
| BBC America | Yes | Yes | Yes | Yes | Yes | No | Yes | Yes |
| BBC World News | Yes | $ | $ | $ | Yes | No | $ | $ |
| BET | Yes | $ | Yes | Yes | No | No | No | No |
| Big Ten Network | No | No | No | $ | Yes | Yes | $ | Yes |
| Bloomberg TV | No | Yes | Yes | Yes | No | No | No | No |
| Boomerang | No | $ | $ | $ | No | Yes | $ | No |
| Channel | Philo ($16) | Sling Orange ($25) | Sling Blue ($25) | DirecTV Now ($35) | YouTube TV ($40) | Hulu with Live TV ($40) | PS Vue ($45) | Fubo TV ($45) |
| Bravo | No | No | Yes | Yes | Yes | Yes | Yes | Yes |
| Cartoon Network/ Adult Swim | No | Yes | Yes | Yes | Yes | Yes | Yes | No |
| CBS Sports Network | No | No | No | $ | Yes | Yes | $ | Yes |
| Cheddar | Yes | Yes | Yes | No | Yes | Yes | No | Yes |
| Cinemax | No | $ | $ | $ | No | $ | $ | No |
| CMT | Yes | $ | $ | Yes | No | No | No | No |
| CNBC | No | No | $ | Yes | Yes | Yes | Yes | Yes |
| CNN | No | Yes | Yes | Yes | Yes | Yes | Yes | No |
| Comedy Central | Yes | Yes | Yes | Yes | No | No | No | No |
| Cooking Channel | $ | $ | $ | $ | No | No | $ | $ |
| CSPAN | No | No | No | Yes | No | No | No | No |
| CW | No | No | No | Yes | Yes | Yes | No | No |
| Destination America | $ | No | No | $ | No | No | Yes | No |
| Discovery Channel | Yes | No | No | Yes | No | No | Yes | No |
| Discovery Family | $ | No | No | $ | No | No | $ | No |
| Discovery Life | $ | No | No | $ | No | No | $ | No |
| Disney Channel | No | Yes | No | Yes | Yes | Yes | Yes | No |
| Disney Junior | No | $ | No | Yes | Yes | Yes | Yes | No |
| Disney XD | No | $ | No | Yes | Yes | Yes | Yes | No |
| DIY | Yes | $ | $ | $ | No | No | $ | $ |
| Channel | Philo ($16) | Sling Orange ($25) | Sling Blue ($25) | DirecTV Now ($35) | YouTube TV ($40) | Hulu with Live TV ($40) | PS Vue ($45) | Fubo TV ($45) |
| E! | No | No | $ | Yes | Yes | Yes | Yes | Yes |
| EPIX | No | $ | $ | No | No | No | $ | No |
| ESPN | No | Yes | No | Yes | Yes | Yes | Yes | No |
| ESPN 2 | No | Yes | No | Yes | Yes | Yes | Yes | No |
| ESPN 3 | No | Yes | No | No | No | No | No | No |
| ESPNEWS | No | $ | No | $ | Yes | Yes | $ | No |
| ESPNU | No | $ | No | $ | Yes | Yes | $ | No |
| Food Network | Yes | Yes | Yes | Yes | No | Yes | Yes | Yes |
| Fox Business | No | No | No | Yes | Yes | Yes | Yes | Yes |
| Fox News | No | No | No | Yes | Yes | Yes | Yes | Yes |
| Fox Sports 1 | No | No | Yes | Yes | Yes | Yes | Yes | Yes |
| Fox Sports 2 | No | No | Yes | $ | Yes | Yes | Yes | Yes |
| Freeform | No | Yes | No | Yes | Yes | Yes | Yes | No |
| FX | No | No | Yes | Yes | Yes | Yes | Yes | Yes |
| FX Movie Channel | No | No | No | $ | Yes | Yes | $ | Yes |
| FXX | No | No | Yes | Yes | Yes | Yes | Yes | Yes |
| Golf Channel | No | No | $ | $ | Yes | Yes | $ | Yes |
| Hallmark | No | $ | $ | Yes | No | No | $ | Yes |
| HBO | No | $ | $ | $ | No | $ | $ | No |
| HGTV | Yes | Yes | Yes | Yes | No | Yes | Yes | Yes |
| History | Yes | Yes | Yes | Yes | No | Yes | No | Yes |
| HLN | No | $ | $ | Yes | Yes | Yes | Yes | No |
| Channel | Philo ($16) | Sling Orange ($25) | Sling Blue ($25) | DirecTV Now ($35) | YouTube TV ($40) | Hulu with Live TV ($40) | PS Vue ($45) | Fubo TV ($45) |
| IFC | Yes | Yes | Yes | $ | Yes | No | $ | Yes |
| Investigation Discovery | Yes | No | No | Yes | No | No | Yes | No |
| Lifetime | Yes | Yes | Yes | Yes | No | Yes | No | Yes |
| Lifetime Movie Network | Yes | $ | $ | $ | No | Yes | No | Yes |
| MLB Network | No | No | No | $ | Yes | No | $ | No |
| MSNBC | No | No | $ | Yes | Yes | Yes | Yes | Yes |
| MTV | Yes | $ | $ | Yes | No | No | No | No |
| MTV2 | Yes | $ | $ | Yes | No | No | No | No |
| MyNetworkTV | No | No | No | Yes | Yes | Yes | Yes | No |
| Nat Geo Wild | No | No | Yes | $ | Yes | Yes | $ | Yes |
| National Geographic | No | No | Yes | Yes | Yes | Yes | Yes | Yes |
| NBA TV | No | $ | $ | $ | Yes | No | $ | Yes |
| NBC Sports Network | No | No | Yes | Yes | Yes | Yes | Yes | Yes |
| Newsy | No | Yes | Yes | No | Yes | No | No | No |
| NFL Network | No | No | Yes | $ | No | No | $ | Yes |
| NFL Red Zone | No | No | $ | No | No | No | $ | No |
| NHL Network | No | $ | $ | $ | No | No | No | No |
| Nick Jr. | Yes | $ | Yes | Yes | No | No | No | No |
| Nickelodeon | Yes | No | No | Yes | No | No | No | No |
| Nicktoons | $ | $ | $ | $ | No | No | No | No |
| Channel | Philo ($16) | Sling Orange ($25) | Sling Blue ($25) | DirecTV Now ($35) | YouTube TV ($40) | Hulu with Live TV ($40) | PS Vue ($45) | Fubo TV ($45) |
| OWN | Yes | No | No | $ | No | No | Yes | No |
| Oxygen | No | No | $ | $ | Yes | Yes | Yes | Yes |
| Paramount Network | Yes | $ | $ | Yes | No | No | No | No |
| PBS | No | No | No | No | No | No | No | No |
| Science | Yes | No | No | $ | No | No | Yes | No |
| SEC Network | No | $ | No | $ | Yes | Yes | $ | No |
| Showtime | No | $ | $ | $ | $ | $ | $ | $ |
| Starz | No | $ | $ | $ | $ | No | No | No |
| Sundance TV | Yes | $ | $ | $ | Yes | No | $ | Yes |
| Syfy | No | No | Yes | Yes | Yes | Yes | Yes | Yes |
| TBS | No | Yes | Yes | Yes | Yes | Yes | Yes | No |
| Telemundo | No | No | No | Yes | Yes | Yes | Yes | Yes |
| Tennis Channel | No | No | No | $ | Yes | No | No | No |
| TLC | Yes | No | No | Yes | No | No | Yes | No |
| TNT | No | Yes | Yes | Yes | Yes | Yes | Yes | No |
| Travel Channel | Yes | Yes | Yes | $ | No | Yes | Yes | Yes |
| TruTV | No | $ | Yes | Yes | Yes | Yes | Yes | No |
| Turner Classic Movies | No | $ | $ | Yes | Yes | Yes | $ | No |
| TV Land | Yes | $ | $ | Yes | No | No | No | No |
| Univision | No | No | No | Yes | No | No | No | Yes |
| USA Network | No | No | Yes | Yes | Yes | Yes | Yes | Yes |
| VH1 | Yes | $ | $ | Yes | No | No | No | No |
| Viceland | Yes | Yes | Yes | Yes | No | Yes | No | Yes |
| WE tv | Yes | $ | $ | Yes | Yes | No | Yes | Yes |
| Weather Channel | No | No | No | $ | No | No | No | Yes |
| Channel | Philo ($16) | Sling Orange ($25) | Sling Blue ($25) | DirecTV Now ($35) | YouTube TV ($40) | Hulu with Live TV ($40) | PS Vue ($45) | Fubo TV ($45) |